Queen Elizabeth Can Crash a Website, Too
It belonged to Launer London.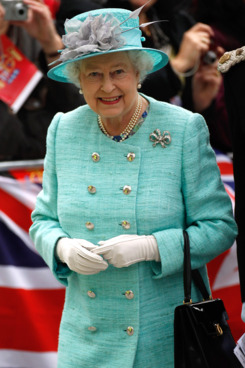 Kate Middleton isn't the only one who can paralyze the Internet by wearing an outfit available to the masses. According to the Telegraph, after the queen toted three custom-made Launer London handbags to her Diamond Jubilee festivities at the beginning of the month, the brand saw a 58 percent rise "in demand for bespoke creations" — and its website went down. Gerald Bodmer, managing director and creative director of Launer, said, "Who knows; this time next year the Queen may have forged her traditional black and be sporting one of our lovely bags in colour pop." Who knows!