'Sexy Spy' Anna Chapman Was Trailed by 'Secret Service Agents' for Her Latest Modeling Stint
She walked for Dosso Dossi in Turkey.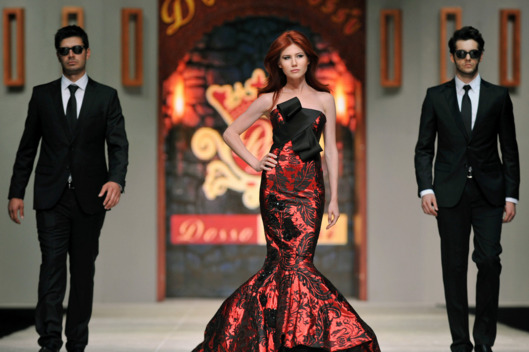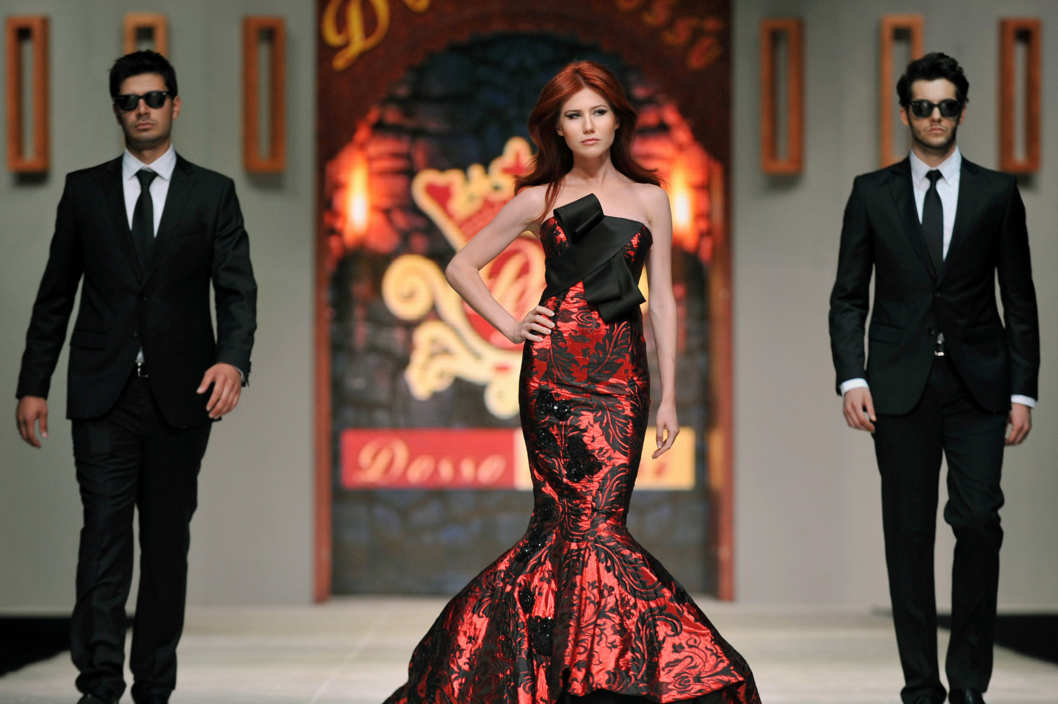 The former Russian operative wore a sexy red gown and was escorted by two male models dressed as guards on Dosso Dossi's runway in Antalya, Turkey, last week. She previously walked at Moscow Fashion Week in March, showing off a sexy black leather jacket and matching pants, and again the year before, where she brandished a gun (sexily). This time around, she brought her sexy back for a good cause — the Telegraph writes: "Hikmet Eraslan, owner of Dosso Dossi ... donated to Miss Chapman's charity foundation for children with poor eyesight in return for her catwalk appearance."