Slideshow: Julianne Moore, Ginnifer Goodwin, Christina Hendricks, and More at the Critics' Choice Television Awards
A lot of black, a lot of mesh, and a lot of unfortunate platform heels.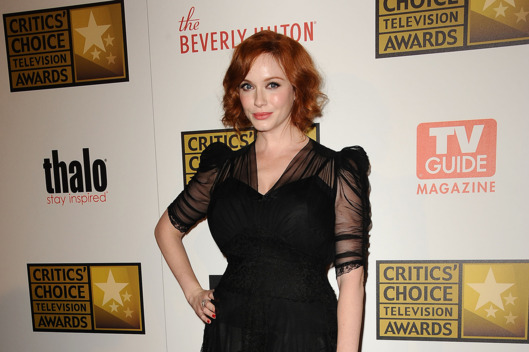 The Critics' Choice Television Awards took place in Beverly Hills last night, coaxing some of TV's heavy hitters into pretty dresses and onto the red carpet. Because it's a fairly relaxed event — not even close to awards season and mostly an industry affair — attendees gussied themselves up, but not overly so. Stars like Christina Hendricks and Ginnifer Goodwin got to dominate the red carpet, which they attempted to do in some questionable black ensembles, while some lesser-known newcomers like Sarah Hyland and Ariel Winter looked appropriately pretty. Click through our red-carpet analysis of Lucy Liu, RuPaul, Allison Brie, and more in our slideshow.
BEGIN SLIDESHOW