Slideshow: Is Candy-Colored 'My Little Pony' Hair Too Much of a Good Thing?
The colorful hair trend that keeps on going.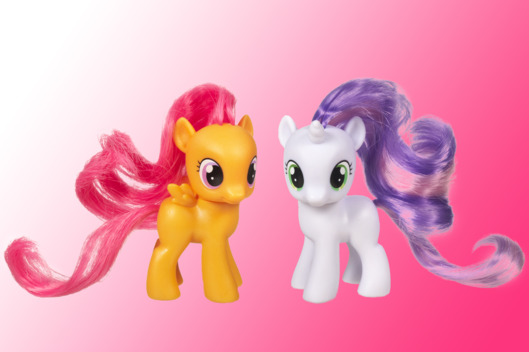 The latest trend that won't die, no matter how much we all want it to, is the dip-dyed, Crayola-hued dye job. Yesterday, Kendra Spears's Rainbow Brite–worthy cover for July's Vogue Germany made the rounds, and last week, Nicole Richie went partially neon pink. Others who have helped spread the trend include Nicki Minaj with her kaleidoscopic dos, Katy Perry and her signature Smurf-blue coif, and Kelly Osbourne and her purple old-lady hair. But respect should be given where respect is due. So we've put together a slideshow featuring the original gangsters of candy-colored manes, Hasbro's My Little Pony characters, and their celebrity hair twins.
BEGIN SLIDESHOW