Slideshow: The Week in Style Blogs
Sweet jeans are made of these.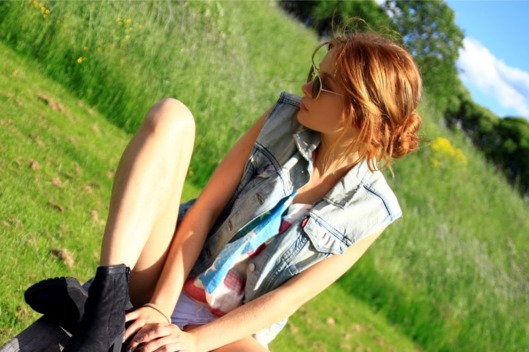 Something about summer — especially summer Fridays — makes you just want to pull on a comfy, beat-up pair of jeans. This week's style bloggers demonstrated how to wear denim during these steamy months, in the form of cutoff shorts, chambray shirts, vests, and boyfriend jeans. Favorites this week include a denim shirtdress worn by Hanneli, Alice's dip-dyed shorts for Alicepoint, and the bleached vest shot in Sweden for Linda Ryden's Style Bubble (pictured). Plus, check out Mina Svetkovic, captured by Altamira; Karissa, shot in Los Angeles for The Autumn Issue, and more in our weekly street-style roundup.
BEGIN SLIDESHOW