Street Style From the First Bryant Park Movie Night of the Summer
What to wear when you ditch work early to see <em>Psycho</em> in a public park.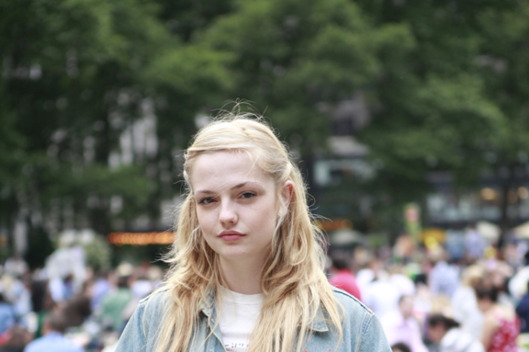 Last night, one of New York City's best summer traditions began: free movies in Bryant Park. An oasis amidst 42nd Street's corporate skyscrapers, the park begins to fill up on Mondays as early as 5 p.m., when the first lucky people drop whatever it is that they've been doing and rush to claim their bit of grass. By the time the movie begins at dusk, the crowd has been surreptitiously sipping wine for hours — the perfect preface to last night's classic thriller Psycho. Click through our slideshow to see some of the after-work outfits, long skirts, asymmetrical shirt dresses, and polka dots on polka dots.
BEGIN SLIDESHOW