Stylish Moments From the Gay Pride Parade in New York
Colorful looks on a colorful crowd.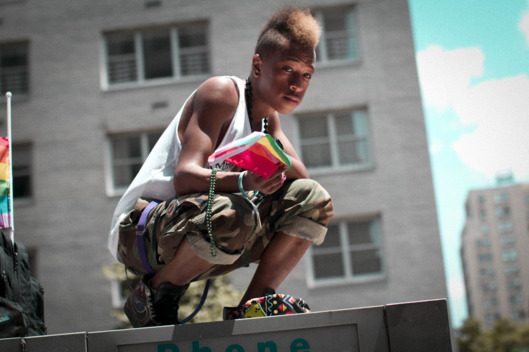 More than four decades since Stonewall and a year since New York City legalized same-sex marriage, people took to the sunny streets of New York City this weekend for the annual civil rights demonstration known as the Pride March. We sent a photographer to capture the revelers in all their colorful glory. Of course, there were rainbows in abundance, but we also found some cute suspenders, feathered headdresses, cheerleaders, and more. Click through our slideshow for those looks, plus some NSFW T-shirts.
BEGIN SLIDESHOW