Versace Presents: Belly Shields for Men!
Okay, so they're gladiator belts, but still.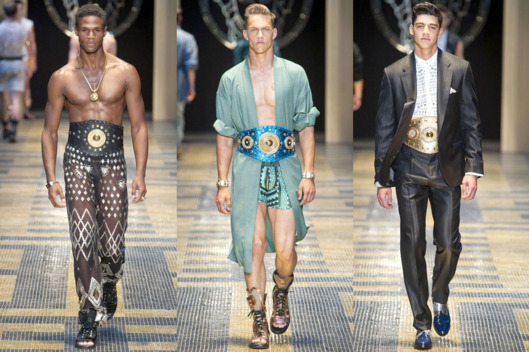 You may recall that Fendi showed women's belly shields for fall 2012; now it appears they're happening for dudes, too. Versace's gladiator-inspired spring 2013 menswear collection included metal belts so large and in charge that they covered the models' entire abdomens. Which could come in handy in a fight, or if you're trying to conceal a paunch, or even if you just need a convenient place to shove your iPod or a granola bar.