See Rachel Zoe, Alek Wek, Zoe Saldana, and More Getting Fancy at the Veuve Clicquot Polo Classic
Where the dress code basically boils down to "extraordinarily civil."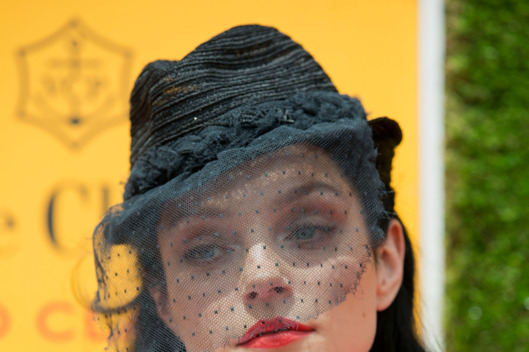 There were a lot of pinstripes, white sundresses, and fedoras bopping around Liberty State Park this weekend, where New York's fashion elite and a couple of movie stars (Clive Owen and Zoe Saldana) gathered for the annual polo match hosted by Nacho Figueras and Veuve Clicquot. Rachel Zoe, who was there with her husband, Rodger Berman, and their son, Skyler, to throw in the first ball of the game, was one of the last people to walk the carpet. But she had just enough time to give The Cut a quick tip for dressing preppy-chic: "Don't overdo anything," she told us. "Little pops of plaid, and I love wing-tip shoes." And what would she say if Mark Zuckerberg — who WWD recently blasted for his hoodie obsession — showed up in a sweatshirt? "First of all, I love a hoodie," she said. "My husband has hundreds of them. And second of all, I think it's safe to say at this point that Mark Zuckerberg can pretty much wear and do whatever he wants. I'm always down for people who aren't pretentious." For a look at a crowd that might be a little pretentious (and a lot fashionable), click through our slideshow.
BEGIN SLIDESHOW