Victoria Beckham May Have Been Trying to Escape the Spice Girls Reunion
"I really don't mind if you all take pictures without me!"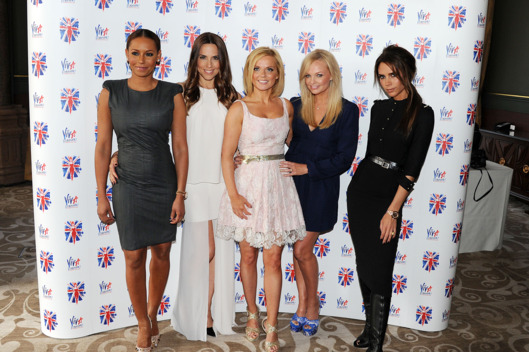 All five Spice Girls reunited in London yesterday at the opening night of a new musical, Viva Forever, that's based around their songs. (Hopefully its plot bears no resemblance to that of Spice World.) Melanie Brown, Melanie Chisholm, Geri Halliwell, Emma Bunton, and Victoria Beckham all gamely posed for a series of photo shoots around the St. Pancras Renaissance Hotel ... or so you'd think at first. Upon closer inspection, you'll notice that Beckham is attempting to inch away from her four former cohorts in every photo. Click through our slideshow to see what we mean.
BEGIN SLIDESHOW