Slideshow: See Vintage Shots of Angelina Jolie, Caroline Kennedy, Sofia Coppola, and More With Their Dads for Father's Day
Everybody say "Awww!"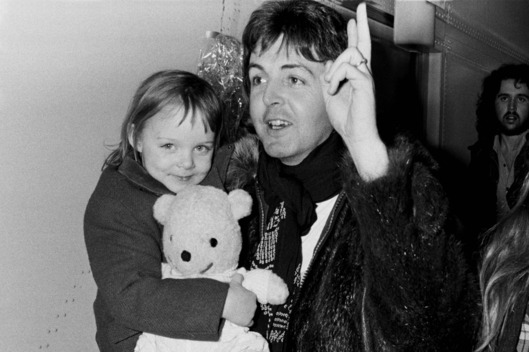 Designer Stella McCartney may double as rock royalty, but it's weirdly comforting to think of her as just another toddler with a teddy bear being carted through an airport by Paul. So, in honor of Father's Day, we've compiled an unabashedly sappy album of famous dads hanging out with their soon-to-be-famous-in-their-own-right daughters. Your dad may not have been president or invented modern art as we know it, but you should probably give him a call this weekend anyway. Click through our slideshow to see Chelsea Clinton with Bill in the Oval Office, Sofia Coppola getting a big hug from Francis, Charlotte Gainsbourg hanging at home with Serge, and more.
BEGIN SLIDESHOW