Here's What Michelle Wore to the Obama Fund-raiser Last Night
A navy dress and a matching cardigan.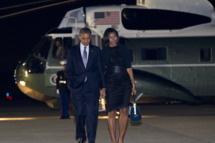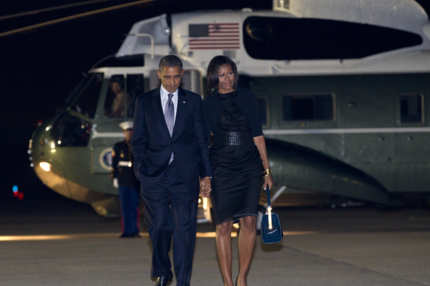 Michelle Obama wore a belted navy cocktail dress to the much anticipated fund-raiser for her husband hosted by Sarah Jessica Parker and Anna Wintour at Parker's West Village townhouse in New York City last night. She accessorized with a silk bolero, black pumps, and a patent leather handbag. Earlier in the day, she stepped out in a floral dress, pink cardigan, and yellow flats to visit the One World Trade Center site with President Obama, Mayor Michael Bloomberg, and others. See both outfits in our Michelle Obama Look Book.