What Will Jenna Lyons Wear to the CFDA Awards Tonight?
Something old, something new, and definitely something J.Crew.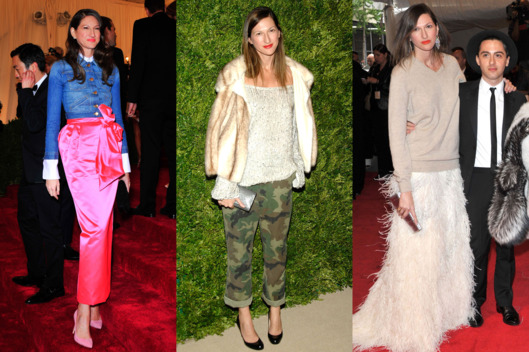 Tonight is the CFDA Awards — also known as the Oscars of American fashion (if you'll forgive us the tired comparison) — where the red carpet can be best described as a black-tie hybrid of New York Fashion Week and the Met Gala. With J.Crew as the CFDA's official partner, we can expect Jenna Lyons, the reigning master of unexpected pairings, to make a strong showing. So, what'll it be tonight? Camouflage with fur? A cashmere V-neck with a long feathery skirt? A tiny jean jacket over an evening gown? Without Johnny Depp to shake things up at the step-and-repeat, we'll be desperate for a good wild card.