Anne Hathaway Was a Cut Above
She wore a dress with cut-outs above the bust.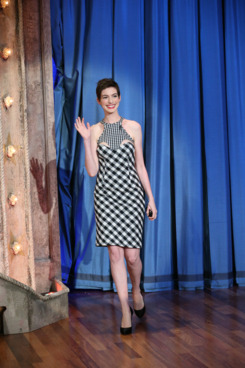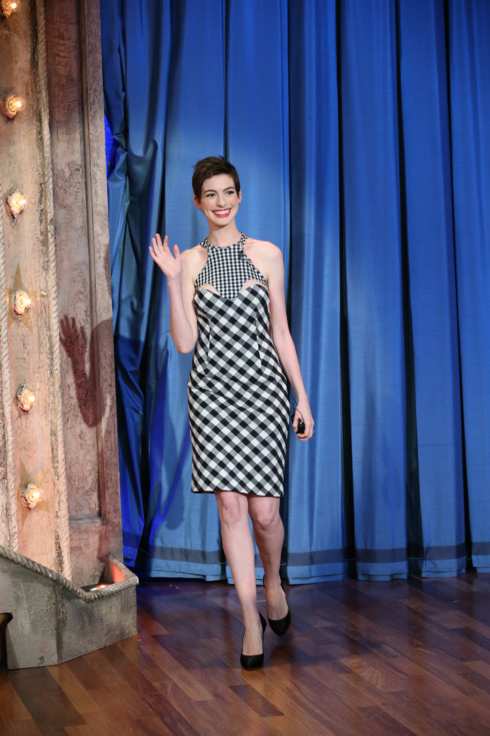 Anne Hathaway wore a black-and-white gingham dress from Stella McCartney's spring 2013 collection to Late Night With Jimmy Fallon on Friday. She accessorized with Prada shoes.
What do think about the two prints and the cut-outs above the bust? Does it all come together? Or would it look better without the slits?