A.P.C. Partners With Vanessa Seward and Nike (Not on the Same Collection)
Next time, let's make it a threesome.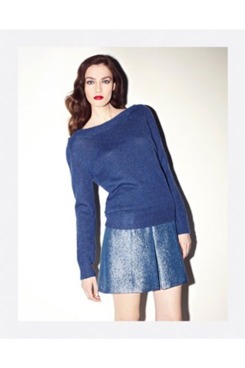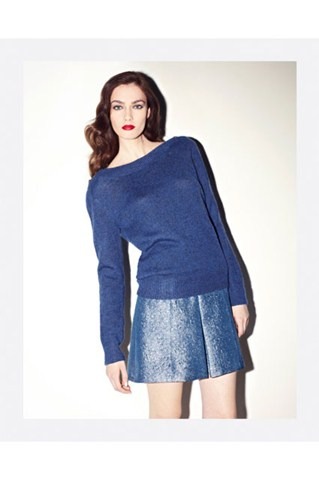 The Parisian label teamed up with Azzaro's former creative director for a fifteen-piece line, which includes dresses and a variety of separates created from "couture fabrics" like "silk mousseline, brocade, and jacquard silk," available in stores today. Seward told British Vogue that the clothes are her take on "clean sexiness," and A.P.C. artistic director Judith Touitou added, "They can all be worn in a cool way, like a lamé blouse with vintage A.P.C. jeans." Or with A.P.C. high-tops. WWD reports that the retailer plans to launch a "co-branded A.P.C. + Nike line of athletic footwear" for fall (and might tackle golfwear, skiwear, and training apparel in the future), including revisions of the Nike Dunk and the Nike Air Max. Though this isn't the first time A.P.C. and Nike have gotten together, it is their inaugural unisex collection. And designer Lady Dunks for $85? We're all about it.