Azzedine Alaïa to Open Paris 'Flagship' in March
It'll be his first new retail space since his New York boutique closed in 1992.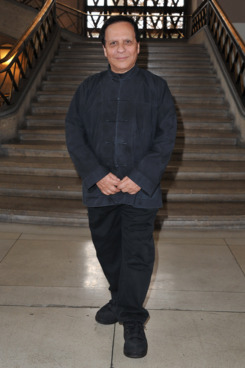 FT.com's Material World blog reports that the designer plans to set up his first new shop since his New York boutique shuttered in 1992 — "a five-floor hotel particulier with an interior courtyard/garden that will function as store/showroom/some offices" on the Rue de Marignan, right by Avenue Montaigne. Alaïa has been working out of his apartments and atelier in the Marais district for years, so it's certainly time for an upgrade. This is the man who will be creating outfits for Mariah Carey to wear at "upcoming events," after all.