Best Bet: Braun Leather Band Watch
A minimalist timepiece that won't clash with your jewelry.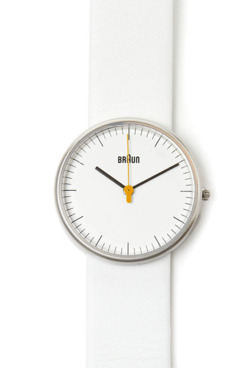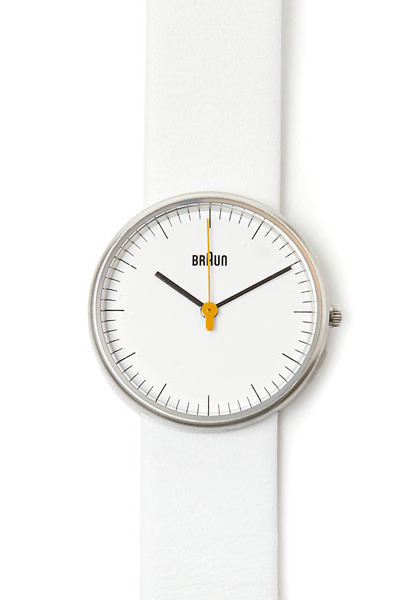 Although it's easy to reach for your phone whenever anyone asks for the time, an analog watch still has a refreshingly classic appeal. With a sleek white band and a matching face, this timepiece looks chic on its own, and when thrown into the mix, it won't compete with your jewelry.
Braun Ladies Analog White Leather Band Watch, $150 at Steven Alan.