Best Bet: Equipment Sophie Printed Blouse
A wardrobe staple with pizzazz.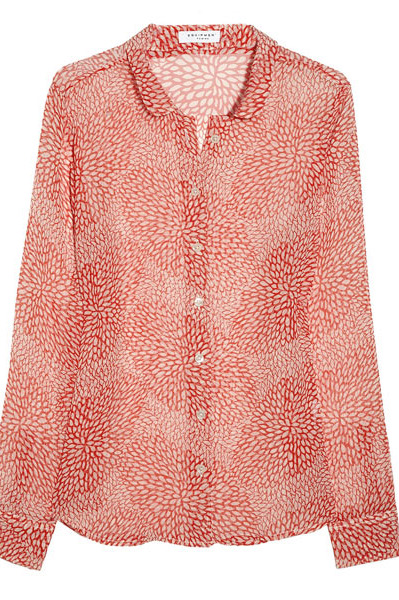 A button-down silk blouse is a great piece to have in the closet, hanging at the ready. This Equipment top is a fun, statement-making option. The floral print is transitional, making it perfect to throw over white jeans now or layer under a jacket come fall.
Equipment Sophie printed silk-chiffon shirt, $200, online.