Best Bet: Joe's Pochettes
A colorful way to keep large bags organized.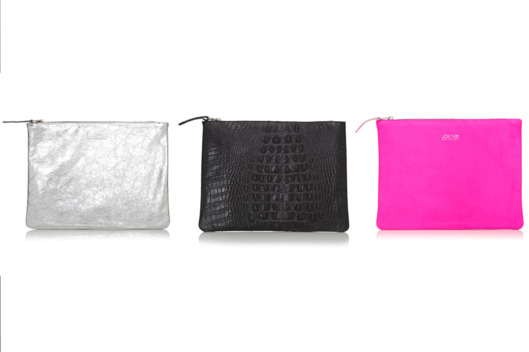 During the past few seasons, many stylish Fashion Week attendees clung to colorful leather pouches, just roomy enough to hold invites and a cell phone. While you probably need to carry much more than that, these sleek clutches are great for organizing makeup, cash, and keys inside of a bigger bag. And should you have to run a quick errand, grab the pochette and only bring along the essentials.
Joe's Pochette, $110 at Joe's.