Best Bet: Parker Pleated Skirt
A colorful skirt to brighten up your summer outfit.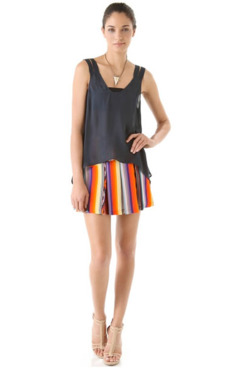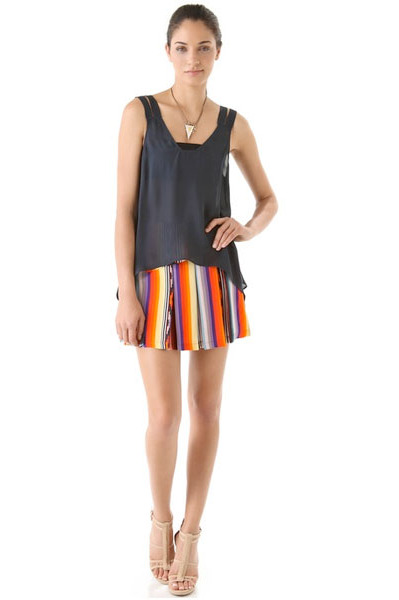 Add some color to your summer wardrobe with this printed skirt from Parker. The combination of stripes, pleats, and an angled, off-center yoke doesn't overwhelm the garment. Wear it with a crop top or neutral T-shirt for an easy warm weather outfit.
Parker Pleated Skirt, $198, online.