Best Bet: Zara Fur Messenger Bag
A sleek animal-print convertible clutch for even the most print-phobic.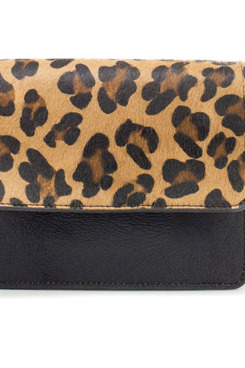 Most evening bags are too small and prone to being misplaced, but totes are too bulky for a night out. This sleek leopard print messenger bag is roomy enough for your wallet and makeup, and adds a pop of animal print to an outfit. Wear it hands-free as a cross-body, or tuck in the chain to transform it into a clutch.
Zara Fur Messenger Bag, $49.90 at Zara.