The Best Grooming Moments From the Menswear Shows
Rejoice in the gold lipstick and silver body paint, dudes!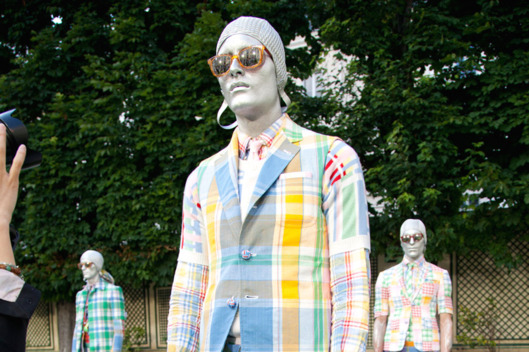 Fashion Week for dudes is not just about the clothes — there's plenty going on from the neck up. In fact, there were so many good (amusing? weird?) beauty and grooming moments during the spring 2013 menswear shows that we had to whittle them down (some of the better ones to have sadly gotten the ax: pompadours at Roberto Cavalli; slicked-back hair at Louis Vuitton, Pringle of Scotland, and Ports 1962; and a pretty solid unibrow spotted at Rick Owens). Click through our slideshow to see all the zany looks (silver body paint! wigs! gold lips!) that did make it.
BEGIN SLIDESHOW