British Vogue Makes Totally Unexpected Choice for Its August Cover
Why, it's Emma Stone!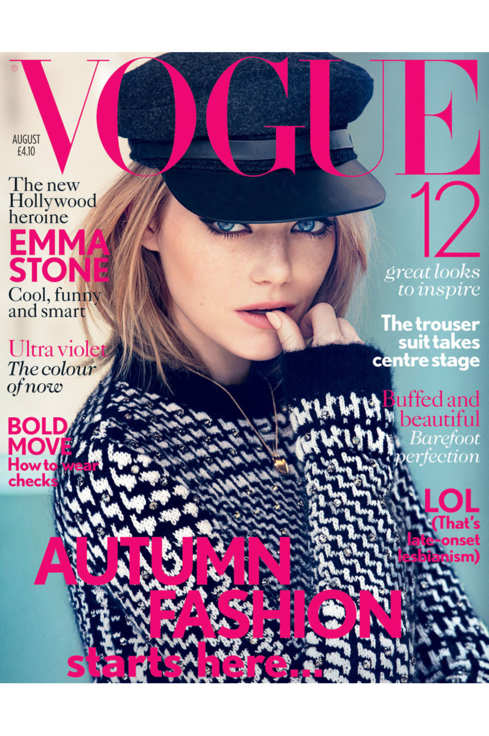 Last month, Emma Stone fronted the glossy's American version in lacy Nina Ricci, and inside, she posed for pictures that played with her feminine and masculine sides. Now, she's on the cover of the newest edition of British Vogue wearing a Max Mara cap that kind of resembles the Stephen Jones hat she wore in Anna Wintour's magazine. Normally, we'd chide the Brits for being tardy to the party ... but sample cover headline off of July's U.S. Vogue: "Hard to Swallow: An Unexpected Link to Depression." And sample cover headline off of British Vogue: "LOL (That's late-onset lesbianism)." Now, that's where the party's at.