Exclusive First Look: See the CFDA's Collection for the New York Mets
Designed by Billy Reid, Loomstate, Yigal Azrouël, and Shipley & Halmos.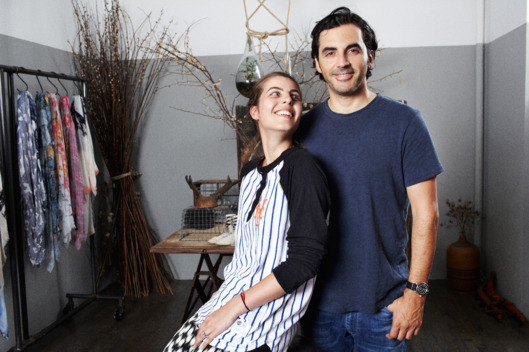 Marriages between fashion and sports are rarely smooth (see: Olympic uniforms). So, at first blush, it might seem odd that the CFDA decided to team up with the New York Mets for a collection of gear in celebration of their respective 50th anniversaries. But as it turns out, some fashion people do like baseball, and some baseball people do like to look fashionable. So, thanks to some wrangling by retail site Edition01, CFDA members Billy Reid, Yigal Azrouël, Shipley & Halmos, and Loomstate made a range of Mets-themed clothing, which will be sold at Citi Field and on Edition01.com to raise money for both organizations, starting today. Meanwhile, various New Yorkers — like Mets co-owners Fred and Jeff Wilpon, Warby Parker co-founders Dave Gilboa and Neil Blumenthal, and the CFDA's Steven Kolb, to name a few — posed in their respective workplaces for the collection's ads. See our exclusive first look at the campaign.
BEGIN SLIDESHOW