The Fug Girls on Katy Perry's Style Evolution
From awkward haircuts to glitter bombs, it's all here.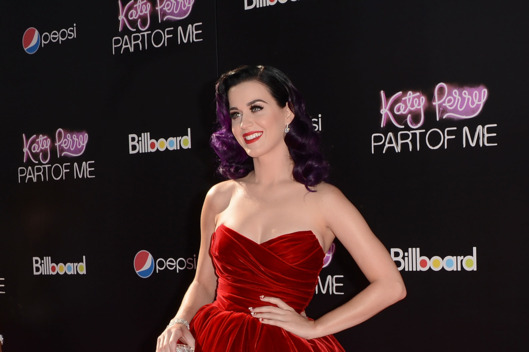 Four years ago, would you have believed that the hot-pants-loving singer behind "UR So Gay" would end up with 22 million Twitter acolytes, an approximate net worth of $44 million (two bucks a follower!), and her own concert movie, Katy Perry: Part of Me, chronicling both thousands of performances wherein she is dressed as a glamorous banana and her high-profile divorce? Yeah, neither would we. But it's futile to resist: Katy Perry is officially a phenomenon. Join us as we see how the erstwhile Katy Hudson — lover of low-heeled shoes and awkward haircuts — gave rise to Katy Perry, perky cocktail of Candyland, Lady Gaga, and Rosie the Riveter, dipped in caffeine and rolled in sparkles.
BEGIN SLIDESHOW