Gwen Stefani Let the Cat Out of the Bag
She wore a jaguar-print pantsuit in New York City today.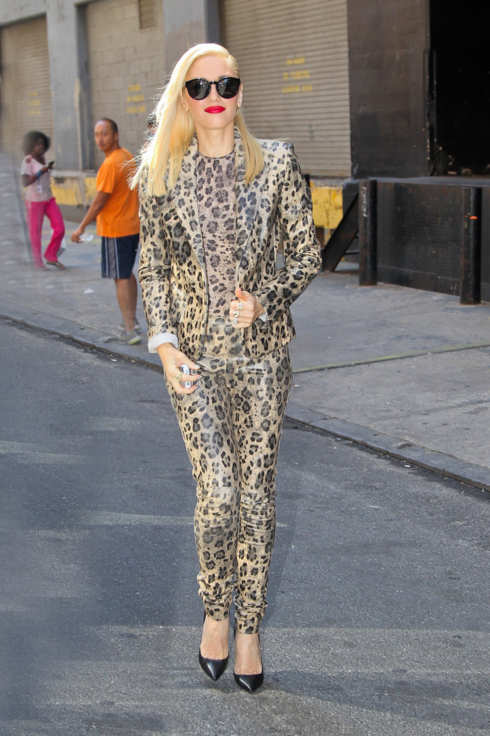 Gwen Stefani was spotted wearing a jaguar-print pantsuit from Blumarine while outside her hotel in New York City today. She accessorized with black pumps, sunglasses, and bright-red lips.
Do you think she was late to a rehearsal for a Cats revival on Broadway?