Slideshow: Gwen Stefani's Best No Doubt Fashion Moments
A look back at more than two decades of crop tops, track pants, and signature bleached hair.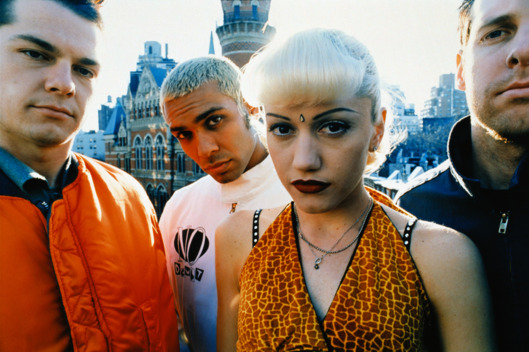 Yesterday, No Doubt released their first single in ten years — hard to believe since "Just a Girl" and "Hey Baby" sound just as good now as they did at all those bar mitzvahs years ago. Lead singer Gwen Stefani made a statement with her fashion choices from the start: She continued to wear crop tops long after Beverly Hills, 90210 went off the air and long before they became a trend on the runways. Drop crotch pants have been her thing from the beginning, and she was quick to put her own spin on printed pants. She's also one of the few singers to successfully launch a full-fledged fashion career and continue to produce music (though we're still holding out for another Spice Girls reunion) with the creation of L.A.M.B. in 2004. Click ahead for some of Gwen Stefani's best No Doubt fashion moments, including bindis, pink hair, and a lot of suspenders.
BEGIN SLIDESHOW