The Many Messy Buns of Women's Gymnastics
Say goodbye to ultra-tight ponytails and hello to loose, undone buns.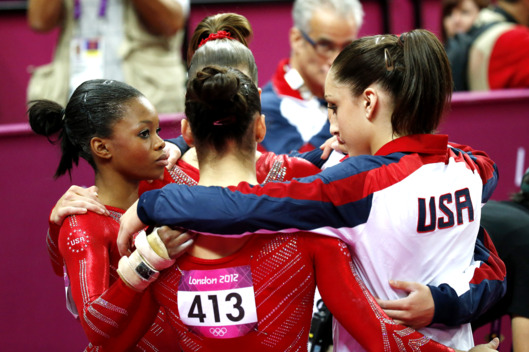 There is much to admire and appreciate about the women's Olympic gymnastics so far this year. Artistry, athleticism, impressive feats of communal tear-shedding, you name it. But one feature has stood out so far in this Olympiad, more present now than ever before: the messy half-bun. Once upon a time, gymnasts' hair rivaled ballerinas' updos for tightness and precision, locked into place with a thousand snappy clips. No more, though! Gymnasts today are sporting loosely looped knots. Journey with us through some of the standouts.
BEGIN SLIDESHOW