Hot Shot: Antenna Hairdos at Alexis Mabille's Couture Show
The models looked like very fancy Dr. Seuss characters.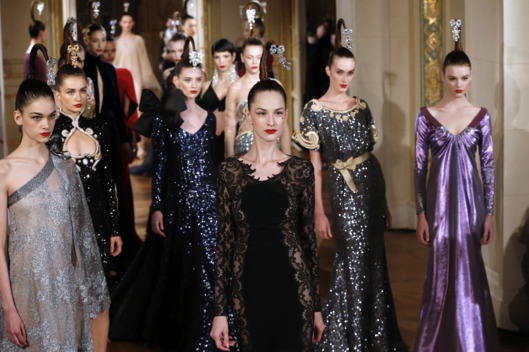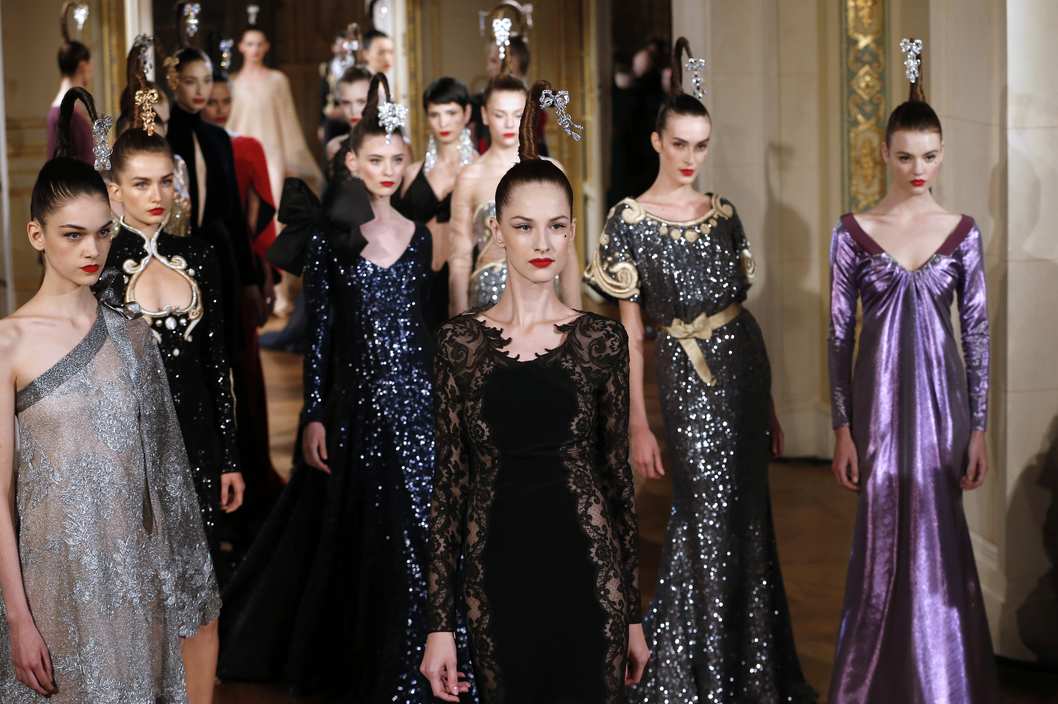 The models at Alexis Mabille's couture show today wore regal-looking cape-dresses, puffy bows, and filigreed embroidery, but even more exciting were their Dr. Seuss–like hairdos, consisting of a single braid extending from the tops of their heads. Like a gently waving antenna, each braid curved forward as if exploring its surroundings, its tip adorned by gemstones. The overall effect: Cindy Lou Who meets crystal chandelier.
See the Complete Alexis Mabille Fall 2012 Couture Collection.