J.Crew Might Turn You Unkempt Hipsters Into Cardigan- and Pleated-Pants-Wearers
The brand could be interested in a Williamsburg retail space.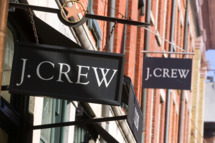 The brand is supposedly thinking about setting up shop in a 35,000-square-foot retail space at 247 Bedford Avenue (between North 3rd and North 4th Streets), right in the heart of Williamsburg, the Observer writes. The building could be on the market in six months, so you'd better pack up your PBRs and ride your track bikes over to Bushwick ASAP.