Like Other Women We've Heard About, Jourdan Dunn Didn't Instantly Lose Her Baby Weight
She discussed modeling and motherhood with <em>The Sunday Times</em>.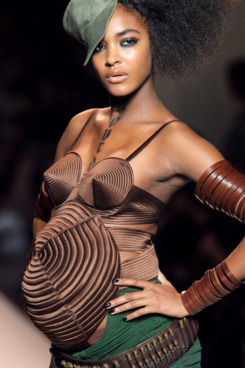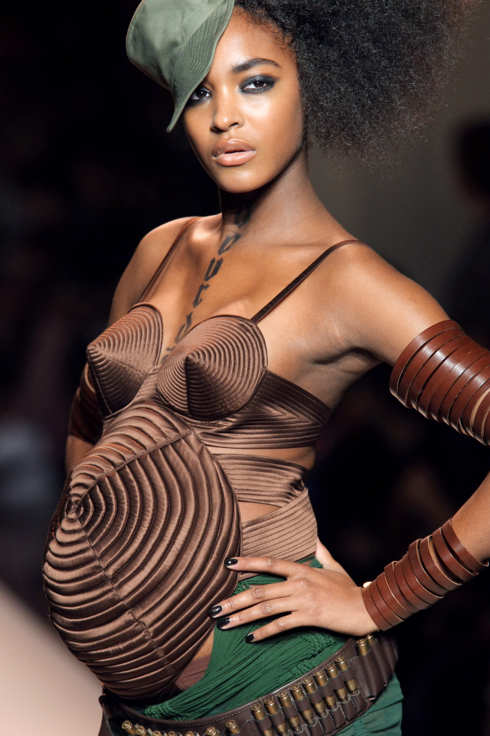 The 21-year-old sat down with The Sunday Times to discuss modeling and motherhood — her son, Riley, was born in December 2009 and has sickle-cell anemia. She explains, "It's something people don't really know about, due to the fact it's genetic, so it doesn't have the high profile of HIV or malaria," and the Times adds that to raise awareness, Dunn lends her support to the Sickle Cell Society's fund-raising efforts and charity events. Though it's difficult to leave Riley when she has to work, she sounds reassured knowing he's at home with her mom, Dee.
Speaking of, Jourdan now "laughs" about finding out that she was pregnant:
"I made Antoine [her brother] distract Mum in HMV at the airport on the way to a family holiday, while I did the pregnancy test. It was the worst holiday ever," she says. "I didn't tell Mum, but in Jamaica, we went to see a psychic together who said straight away I was pregnant. I denied it, but went back to see him on my own. He told me that great things would happen to me with the baby. He was right."
Can we get the number of that psychic? But that isn't our favorite anecdote from the article. Apparently, Jourdan wasn't able to fit into the clothes at her first job after having Riley, and the shoot had to be canceled. She admits it was "kind of embarrassing at the time."