Experts Divided: Does Kate Middleton Look Pregnant or Anorexic in This Dress?
Middleton's midsection hotly debated.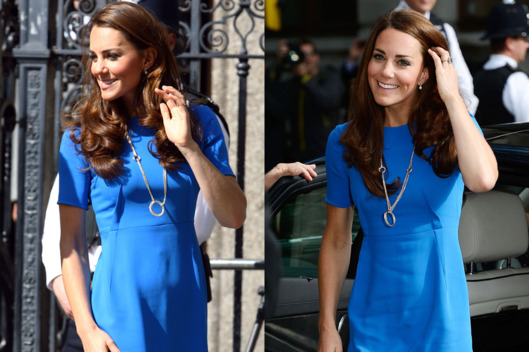 Dressed in electric blue Stella McCartney for a visit to the National Portrait Gallery, Kate Middleton's midsection has become a litmus test for body dysmorphic disorder: Whereas The Daily Beast's resident royalist thinks Kate looks "pregnant?" in this shift, Us Weekly says she looks "slim, sexy."
Middleton's middle: a Rorschach blot for determining whether you are more obsessed with babies or bodies.