Madonna's Brother to Show Rubber Boots at London Fashion Week
The Ciccone Collection.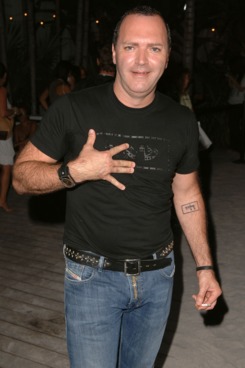 Christopher Ciccone (author, artist, interior and furniture designer, sometimes Madge's tour creative director, photographer, and dancer) plans come September to present the Ciccone Collection, a line of footwear "thought to combine leather, rubber and canvas," with styles named "Sofia," "Eva," and "Brigitte," after Hollywood and Italian starlets, the Telegraph reports. Evidently, Christopher has been working with Slovakian welly label Novesta for the past year, but his own collection is said to be "groundbreaking." Ciccone explained that creating the shoes was "not so different from designing a home, a stage, or a piece of furniture." And we hear he promised not to flash anyone at the show.