Nelson Mandela Has Something to Do With That Fashion Line Named After His Prisoner Number After All [Updated]
466/64, to be precise.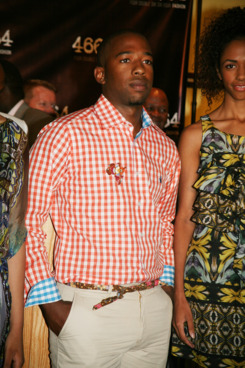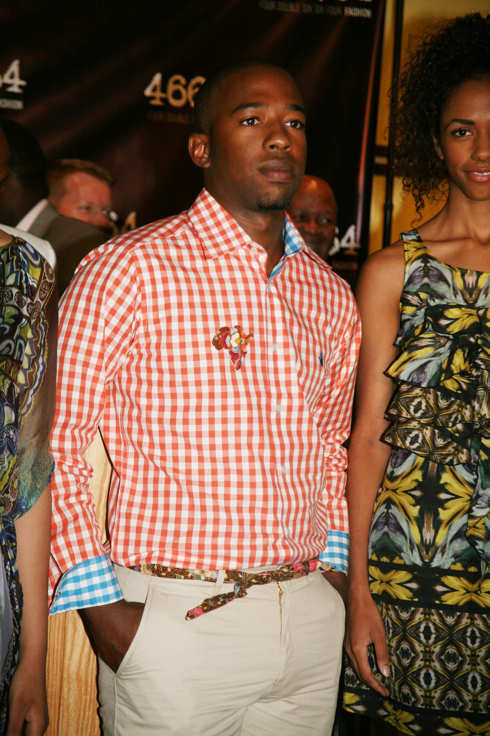 466/64 (466 was his Robben Island prisoner number in 1964) debuted in New York on Nelson Mandela International Day earlier this month at the South African Consulate. WWD attended the preview, writing, "the brand ... was founded by Nelson Mandela" — which was apparently printed on press materials — and that 7 to 9 percent of its sales are given to the 46664 Foundation. We wouldn't have pegged Mandela as the type of person designing gingham button-downs in his spare time, but who knows. Everybody needs a hobby.
However, James Cecil, who represents the Nelson Mandela Foundation in North America, e-mailed the newspaper with the following statement:
466/64 Fashion is making false claims that it is tied to Nelson Mandela — it is not, nor does it benefit him or his foundations. They are deliberately misleading people in the fashion industry — the name 'Nelson Mandela' is not to be used in conjunction with any commercial products. They cleverly use his quotes in their advertising, but this is not his line of clothing; he did not launch it, nor is he associated with it.
A 466/64 spokesperson said the apparel is associated with a not-for-profit organization that's completely separate from the Nelson Mandela Foundation, explaining, "466/64 Fashion's mandate from 46664 South Africa is to establish a global fashion brand that can create a sustainable income stream in order to fund various humanitarian projects. 46664 South Africa's ethos is not to use Mr. Mandela's name and image commercially. 466/64 Fashion is therefore not Mr. Mandela's clothing brand or line and should not be reported as such." It must have just been a misprint on the media handouts.
Update: Erin Patton, CEO of Company b, exclusive license holder for 466/64 Fashion in North America, contacted us to clarify that the 466/64 press materials stated that the 46664 (South Africa), the direct beneficiary of brand proceeds, was founded by Mr. Mandela, not that he founded the clothing line, as WWD reported. Patton also provided us with a media release from the Nelson Mandela Foundation, which reads that the foundation trust "licensed 46664 South Africa in perpetuity and a pro bono basis to use the 46664 brand in addressing issues of social justice ... including funds generated through the success of the 466/64 Fashion brand and a percentage of the revenue (7-9%) generated from the sale of 466/64 Fashion goes directly towards funding projects that take forward Mr. Mandela's humanitarian legacy," so while Mandela isn't personally involved, 466/64 does benefit his legacy. Patton added, "We are staunchly committed to ethical fashion as our brand ethos and look forward to bringing new energy, excitement and social impact to the retail channel in the US and Canada. The initial response from retailers and the fashion community has been overwhelmingly positive."