Masks, Man Thongs, Nudity: Introducing Lady Gaga's Debut Fragrance Ad
Photographed by Steven Klein.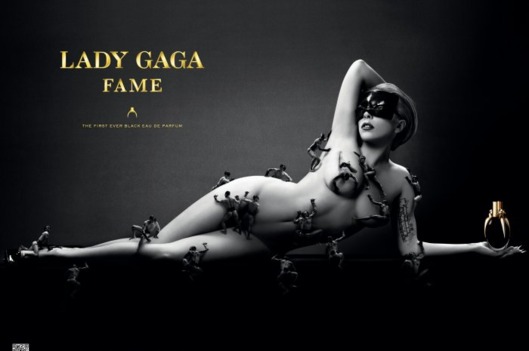 Lady Gaga released the very first image from the print campaign for her debut fragrance, Fame, on her website last night (yes, you have to make a "Monster" account, complete with your name, e-mail address, and password, to gain access). Shot by Steven Klein, it shows Gaga nude and strategically covered with tiny men in thongs. Adorable! Now, just imagine how this will translate into a video commercial.