Michelle Obama Has Arrived in London
It's only a matter of time before she and Kate Middleton take tea together.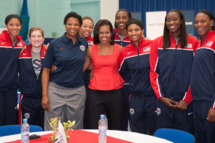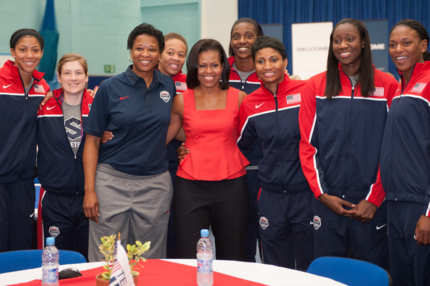 Today, she wore a red peplum top and black pants to meet with members of the U.S. Olympic team at the University of East London. Later, she added a red-and-white-print jacket to the look. Then, she headed to the American Ambassador's residence to host Let's Move London with David Beckham. She wore white pants and a blue athletic top to play soccer, tug-of-war, tennis, and more. See all of these outfits in our Michelle Obama Look Book.