Kate Middleton Gets a £300K 'Bonus' From the Palace for Allowing Her Wedding Dress to Be Gawked At
The money goes to her charity, of course.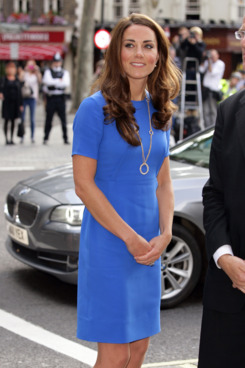 Buckingham Palace has donated £300,000 to the Royal Foundation — whose name was changed last week to include Kate in addition to Will and Harry — as a token of gratitude to the duchess for allowing her wedding dress to be displayed as part of the Buckingham Palace's Royal Collection last year. According to Jonathan Marsden, the director of the Royal Collection, the exhibition drew an "unprecedented number" of visitors and brought in more than £10 million in admission sales, up nearly £3.5  million from the previous year. The Telegraph reports that there was also an increase of almost £1.7 million in sales at the Palace's gift shops, up to £3.87 million in total. So, in other words, this £300K gift is tuppence compared to how much the Palace earned.