Miranda Kerr Is Still Married to Orlando Bloom
Pay no attention to <em>Famous</em> magazine.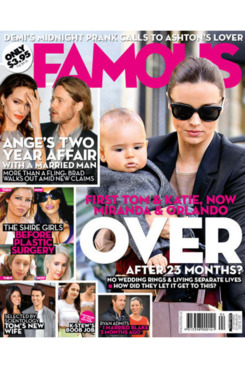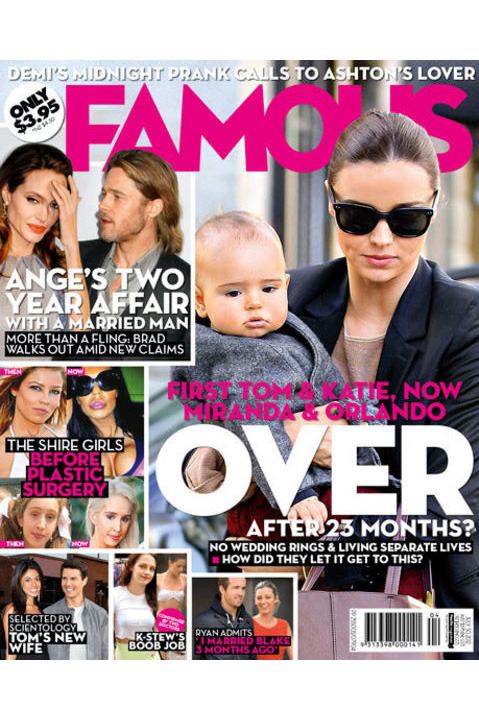 After both were photographed separately without their wedding rings, Australia's Famous magazine ran a photograph of the model with baby Flynn on its cover, accompanied by the words "OVER AFTER 23 MONTHS?" (Famous also claims that Tom Cruise already has a new wife "selected by Scientology," which ... well, maybe he does.) Inside, a source informs the tabloid that Miranda's "had a lot on her plate — it could be that somewhere along the way her relationship with Orlando may have slipped between the cracks," but her manager told the Daily Telegraph, "There is absolutely no truth in the headline or story." Deep breaths, everybody, deep breaths.