New Fall 2012 Couture Shows: Maison Martin Margiela, Jean Paul Gaultier, Valentino, and More
Plus, Chanel, Elie Saab, and Givenchy.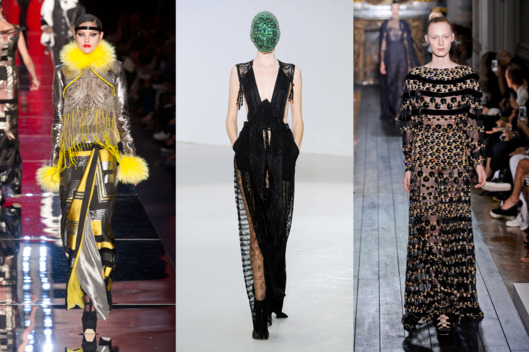 Well folks, that's a wrap for the fall 2012 couture shows. In addition to the fantastical runway at Jean Paul Gaultier, today, Maison Martin Margiela sent out models in beaded face masks, and Valentino showed a series of textured gowns. See these shows and more in our fashion galleries.
• Alexandre Vauthier
• Chanel
• Elie Saab
• Frank Sorbier
• Givenchy
• Jean Paul Gaultier
• Julien Fournie
• Maison Rabih Kayrouz
• Maison Martin Margiela
• On Aura Tout Vu
• Stephane Rolland
• Valentino
• Yiqing Yin