Rachel Weisz Becomes the Second Human to Wear New Dior Couture in Public
Joining Marion Cotillard.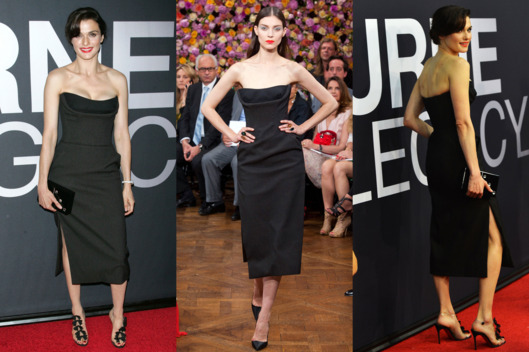 Marion Cotillard was the first person to wear a piece from Raf Simons's debut Dior collection in the wild, taking it for a spin on the red carpet barely two weeks after it was shown. For all we know, she might have had some other couture from the same collection all sewn up and ready for the rest of her Dark Knight press tour, but chances are we'll never get to see it now. Enter Rachel Weisz, who wore a black dress from the same collection to the premiere of The Bourne Legacy in New York last night, making her the second person in the world to do so. It has a high side-slit and a pocket, which is a handy touch. Anyway, it'll be interesting to see how and when this collection will be sprinkled around to celebrities and magazines over the next few months. At least one of the garments will surely land a major cover.