Rest in Peace, Daffy's
The retailer will close all of its stores, most by October.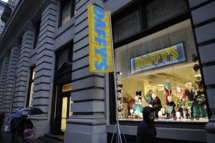 The struggling, off-price retailer plans to close all of its nineteen stores, most by October, and start a series of going-out-of-business sales (held by a liquidation firm) soon. According to WWD, "The benefit to [Chairman and CEO Marcia] Wilson in a liquidation is that she has preserved her options for the real estate sites that the firm owns."