Slideshow: The Most Stylish Beach-Bound Passengers on the Rockabus
All aboard the bus from Williamsburg to Rockaway Beach!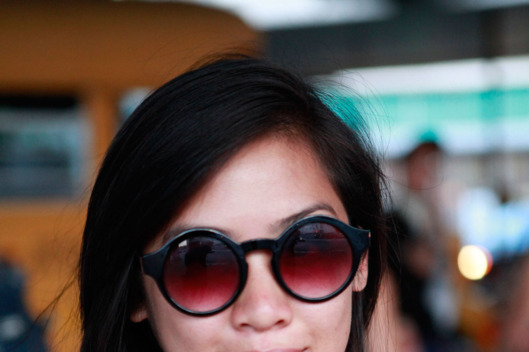 Friday night's thunderstorms swept away last week's unbearable heat and humidity, paving the way for what was by far the most gorgeous weekend so far this summer in New York. Blue skies and cool breezes coaxed city-dwellers out of their air-conditioned apartments, whereupon they realized that, for the first time in weeks, they could sun themselves without drowning in their own sweat. In short, it was perfect beach weather. We sent photographer Bek Andersen to capture the New Yorkers who capitalized on the sunshine by hopping aboard the Rockabus, which ferries passengers from Williamsburg to Rockaway Beach and Fort Tilden. Click ahead to see bright caftans, fun sunglasses, perfect beach totes, and more.
BEGIN SLIDESHOW