Should You Consider Including the Word Virgin in Your Fashion Label...
Richard Branson would suggest <em>chaste</em> as an alternative.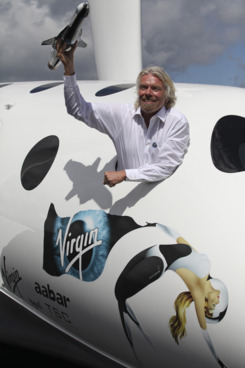 Richard Branson, owner of international megabrand Virgin (which is perhaps best known for its airline, but also encompasses water purifiers, wines, book publishing, and space travel), has sent a cease-and-desist letter to the New York–based denim label I Am Not a Virgin, claiming that the line's name infringes on his copyright. The label's founder, Peter Heron, tells the Telegraph that Branson's lawyers had the audacity to suggest some alternative names, like "I Am Not Chaste" or "I Am Not Pure" — hilarious! We'd argue that Branson might actually be doing Heron a favor by making him change his brand name; hopefully Heron considers a new title that's fewer than four words long and won't be quite so awkward to say out loud.