Slideshow: The Best and Worst of Fall 2012 Couture
Plus: The most likely garments to be worn by Katy Perry, Nicki Minaj, and Michelle Harper, plus other superlatives.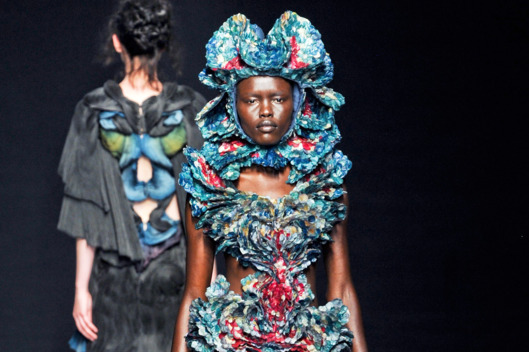 This season's highly eventful couture week officially ended on Wednesday, which means we've had sufficient time to recover from all those cape dresses and antennae and flowers and can now tackle the serious stuff. Like, which outfit will most likely be worn by Jennifer Lopez? Which designer made the best Narnia reference? Did Frank Sorbier really expect a model to type on that laptop in his show? See our slideshow for a comprehensive look back on some of fall 2012's most remarkable couture looks.
BEGIN SLIDESHOW