Slideshow: The Middletons, Anna Wintour, Lara Stone, and Other Exciting Wimbledon Attendees
Plus, Prince William <em>almost</em> made out with Steffi Graf! Almost.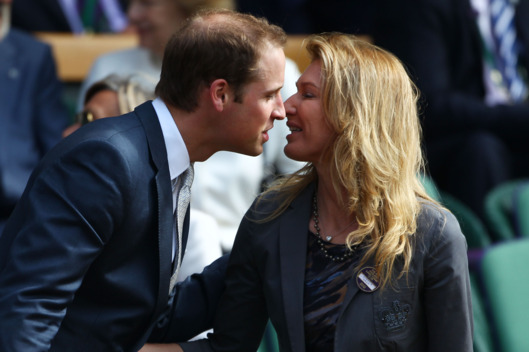 This year's Wimbledon was basically a smaller-scale preview of what the London Olympics will look like in just a few weeks: Cloudy skies, lots of British royals, and fabulously awkward interactions between athletes and celebrities. Case in point being Prince William's precarious air-kiss with retired tennis player Steffi Graf, which came thisclose to becoming something else entirely. Also in the crowd: the Murdochs, Lara Stone, Anna Wintour, the Beckhams, the Middleton family, and other folks who we'll surely see lots more of at the Olympic Games. After all, watching famous people watch sports is sometimes (and by that we mean usually) much more interesting than watching the athletes themselves.
BEGIN SLIDESHOW