Thirty-Three Cardigans to Keep You Warm in Your Frigid Office
Ditch the wrinkly black cardigan hanging off your chair for something more cheery.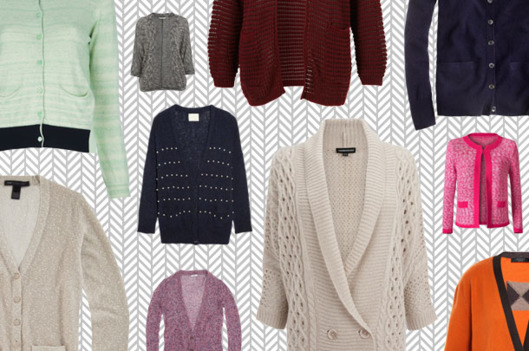 The thought of buying a sweater in the midst of yet another heat wave sounds counterintuitive, but if your office is anything like ours, the air-conditioners blast a steady stream of frigid air throughout the day. Keeping a basic black cardigan stashed in a desk drawer or draped over the back of your chair is the obvious solution, but slipping on the same sweater day after day gets monotonous (and downright depressing when you can see how sunny and warm it is outside). With the spring collections on sale and the first of fall wares dropping into stores, now is the time to get a jump on pieces that can be worn right now and into the cooler months, like a great versatile cardigan. Explore patterned versions like Gryphon's leopard-meets-varsity knit or 3.1 Phillip Lim's Lichtenstein-inspired graphic print to add a statement piece to your wardrobe. For the classicists, J.Crew's navy boyfriend style or Jil Sander's luxurious camel cocoon are both staples to be worn in your cube for months on end. Click ahead to see all 33 options that will keep you protected against even the chilliest of work spaces.
BEGIN SLIDESHOW