Valerie Steele Is Planning 'Queer Style: From the Closet to the Catwalk' Exhibit for the Museum at FIT
It's slated to open next year.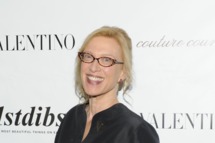 The director told Fashionologie, "Everybody knows that there's lots of gay people in fashion, and there have been lots of gay designers: Dior, Saint Laurent, Versace, et cetera. But nobody's ever really thought consciously to put the gayness back into fashion history and say, 'Why are there so many gay people in fashion?' and 'Is there a gay aesthetic?' and 'What have been the influences of having so many gay people in fashion?'"