Everyone Made Vanity Fair's 2012 International Best-Dressed List
Including Morley Safer.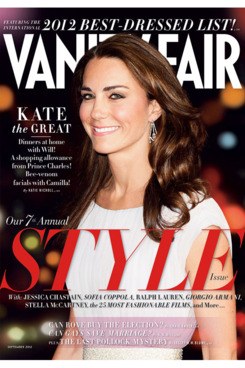 Like Stacey Bendet! And Morley Safer! But Kate Middleton claimed the top spot, and earned herself a cover story complete with a stock photo taken last year. (Jessica Chastain also nabbed a cover, and took second place, if there is indeed a ranking system going on ... but enough about her.) Inside, Vanity Fair contributor Katie Nicholl interviews the Duchess's friends, who reveal that she changes outfits up to five times a day. So does Morley, we're guessing. Nicholl also reports that Will and Kate "own a sausage-maker (!) to make their own links, and for the holidays, Kate puts away jars of homemade strawberry jam and plum preserves to dole out as gifts." How do we get on that list? The royal jam one?