Vera Wang on the 'Best Thing That Has Happened to [Her] This Summer'
"I'm not proud of her — I am proud for her."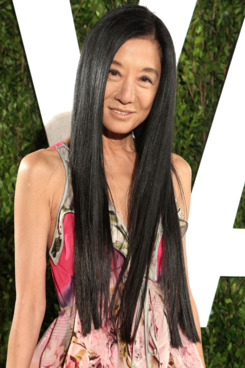 Crafting a chore wheel with reported roomie Evan Lysacek? Nope. At a presentation for her White by Vera Wang collection for David's Bridal yesterday, she told WWD that the highlight of the season was finding out that her daughter Josephine would be heading to Harvard next month (and got in without a phone call from her parents), remarking, "I'm not proud of her — I am proud for her." Oh, Mom. The paper adds, "Even though The Crimson was not her daughter's first Ivy League choice, the designer assured her, 'It's probably a better brand.'"