What Does Justin Bieber Have in His Pockets This Time?
Could be more dollar bills, could be a fresh bandanna.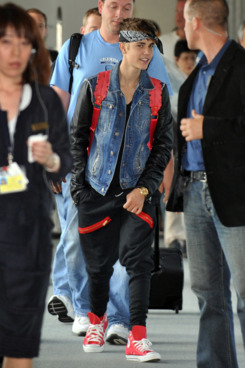 He can't repeat that dollar-bills thing (money pants are so last Sunday), so we can only wonder. Meanwhile, let's all appreciate the dad-jeans-wearing Columbia pride that's happening behind him. Roar, Lions, Roar!